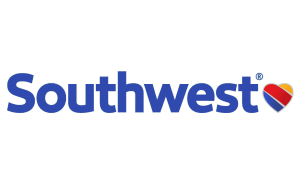 We're glad you're here, and we'll do everything we can to make sure you're glad too.
Here are a few bits of info to make your stay more enjoyable.
Airport Shuttle departs the hotel at the top and bottom of each hour from the main entrance.
WiFi is Complimentary and your access code is located on the card in your key packet.  If you need assistance Dial 855-757-5783.
Enjoy 40% Discount on food & beverages in BRIX Kitchen+Cocktails, with the exception of $1.00 coffee, juice, iced tea, and soft drinks in BRIX ONLY.  Discount does not apply to any promotions.  

Presentation of your Southwest Airlines ID badge, a signature as well as an employee's ID number will be required on receipts for hotel accounting purposes.  

BRIX Hours Breakfast 6a-11a, Lunch 11a-5p, Dinner 5p-10p, Late Night 10p-12a
Enjoy 40% Discount on food & beverages in Market Express 24-hour Marketplace.  Located Next to Front Desk.
Coffee Service for early departures is served in the lobby 4am-6am.
Fitness Center, located ouside, is available 24-hour using your guest room key.
ATM is available in the Lobby next to the Bellstand
Complimentary Laundry washers and dryers are located on the ground floor near the fitness center.
Complimentary Business Center is located in the lobby.
Hotel will transport to METRO Light Rail/Skytrain upon availability.
If there is anything you need during your time here, please let us know by dialing 1733 from your guest room phone or texting 480-757-5245.